Online Marketing Conference 2011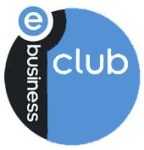 I'm pleased to say that the eBusiness Club will be running its fifth Online Marketing Conference. Some of you will know that I spoke at the last one, and if you visit the conference page here, you can book your place, as well as rather embarrassingly see me in action!
There are a couple of great keynote speakers this year and I will be doing my bit too delivering a "What's New In Search" session along with website reviews and sitting on the Experts Panel, so I hope you can join the hundreds of other East Midlands businesses and take advantage of this great (free!) opportunity.
You can see some pictures of the previous conference on Flickr here. Here's one of me in full flow that I quite like: